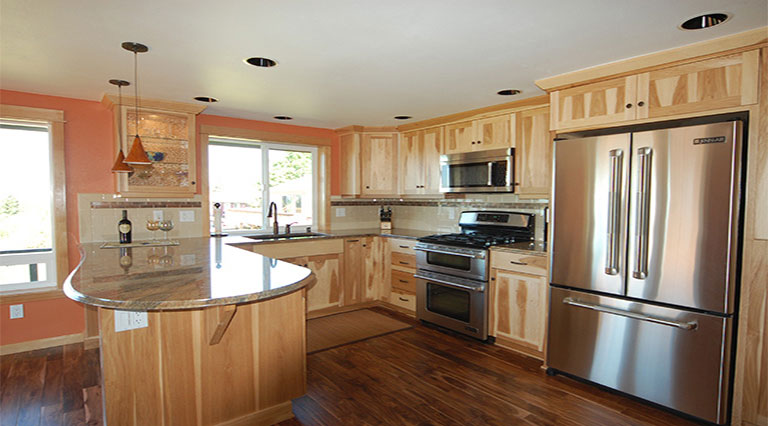 Kitchen Remodeling
Home Remodeling Contractor – Vancouver WA
Are the pale pinks or sky blues and the scratched cabinets in your kitchen beginning to grate on your nerves? It's time to think about kitchen remodeling.
The kitchen is the heart of your home for both your family members and for entertaining guests. It's the place where people gather to talk as they prepare meals and dine together, where conversations over coffee or a meal create relationships and memories.
When it's time to find a new look for the kitchen, take the time to plan carefully, as this room is often one of the more expensive remodels in the home.  Talk to friends who have been through the experience and get their words of advice. Tour open homes, display homes and building supply stores to look at the newest materials and colors used in contemporary kitchen remodels. Collect photos of color combinations, cabinet styles, and appliance styles that appeal to you.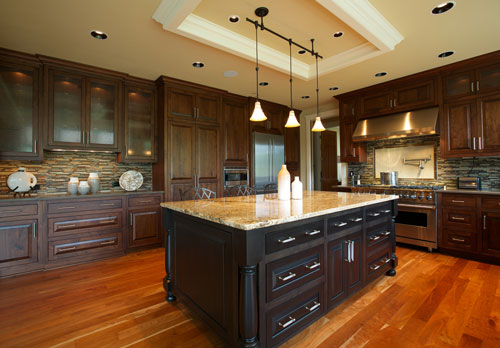 Kitchen Remodel Considerations
If you are considering reconfiguring spaces during your kitchen remodel, including knocking down some walls, consult with a professional contractor before you get too far along with your planning. Be clear about your ideas and wishes, and then listen to the designer's or contractor's ideas. They may have some effective cost-saving alternatives that you have not considered. They will also know what questions to ask to determine optimum layout, the best materials for your lifestyle, and great ideas for accessories and colors. It will save you frustration, money, and a great deal of time to have expert help from the beginning of the process.
Watch out for the "too trendy" materials that may either be dated before your remodeling is done, or that are so new to the market that their long term durability may not be tested. Educate yourself ahead of time on styles and materials, so that you can have an informed conversation with your potential contractor.
Tell us about your project
We help make your home into your dream home.
Kitchen Surfaces
Think carefully about the surfaces, shapes and colors that will be visible, but also think about the use of the space behind the cabinet doors. Will you have enough storage for baking and cooking pans, canned goods, seasonings and spices, cleaning materials, and the three or four sets of tableware that you love? Are the cabinets going to be conveniently located for their function? Is there a countertop next to the refrigerator?
Kitchen Remodel Budget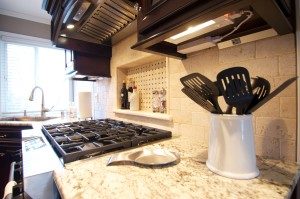 Think also about the budget you want to maintain for the project. You may need to compromise on some materials in order to have that extra large refrigerator, or the special countertops that are the color and material you have dreamed about.
Let us help guide you through your kitchen remodel and ease the stresses of making decisions, and streamline the actual work of demolition and rebuilding. With good planning, your dream kitchen can be a reality sooner than you think.
Are you considering a kitchen remodel or other remodeling project in your Vancouver, WA or Southwest Washington home? Tell us about your project ideas.
Latest Reviews