Planning a Smart Kitchen Design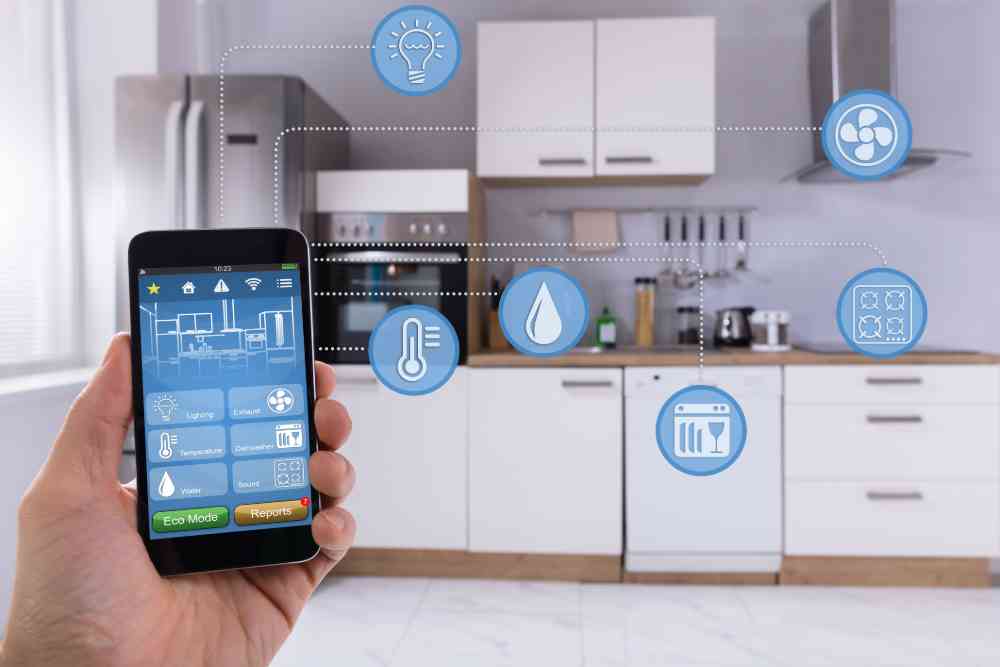 Planning a Smart Kitchen Design
Home Remodeling Contractor – Vancouver WA
A smart kitchen design is one that focuses on ease of use, efficiency, and ergonomics. Designing a smart kitchen takes meticulous, careful planning and professional execution. Here are some things to consider when conceptualizing your new kitchen:
Know the Five Kitchen Zones
On average, a homeowner walks to and from the kitchen table more than 30 times a day, opens and closes drawers over 80, and engages in more than 50 activities such as slicing, frying, and other food preparation activities in their kitchen. These high numbers are the result of disorganization and lack of strategic placement.
The 5 Zones refer to specific areas in the kitchen that, when properly configured, organize the kitchen space in a way that is efficient, effective, and time-saving. Smart kitchen designers work with their clients on remodeling plans that take these zones under consideration. These are:
food storage
food preparation
pots and pans
cleaning and waste
dishes and cutlery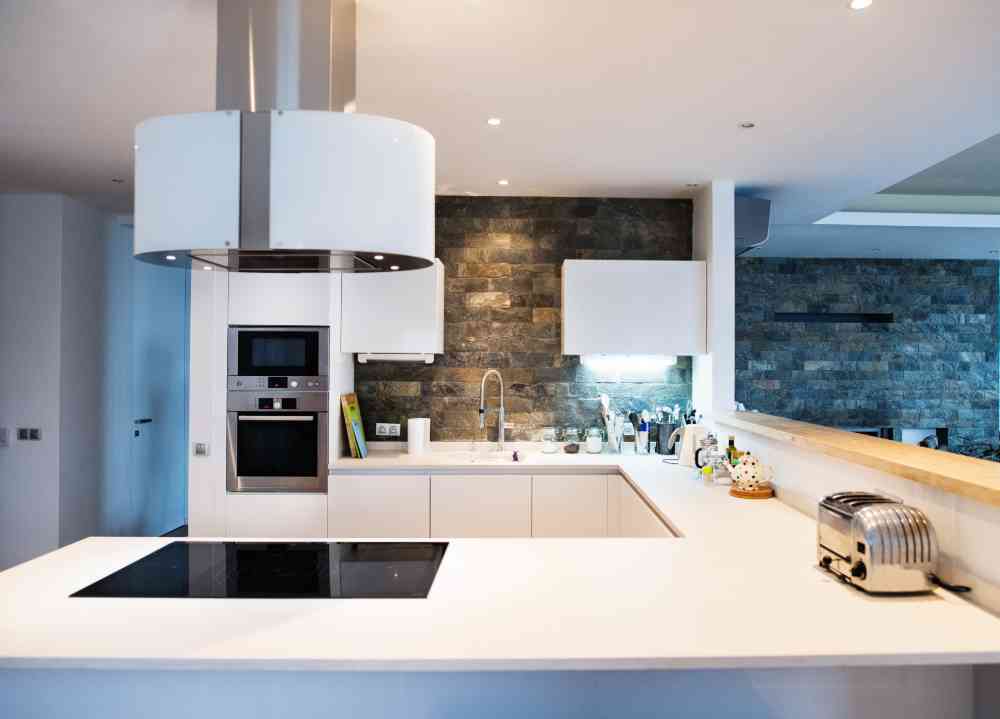 Tell us about your project
We help make your home into your dream home.
A Smart Kitchen Remodel Requires that All Zones Work Together
Food storage is where groceries are kept when not being cooked, prepared, or eaten. Refrigerators and freezers can be found in this area, and are also ideally next to the food preparation zone. The prep zone includes your kitchen counters, stove, microwave, and small electrical appliances. Cabinets and drawers in this area should contain mixing bowls, chopping boards, cooking utensils and seasonings.
Pots, Pans, and other cookware should belong to their own zone as they comprise most of the loose items found in the kitchen, besides food. This area should be located right next to the food preparation zone. Next to pots and pans but separate from the food prep zone is cleaning & waste which includes the dishwasher, sink, trash bin, and household cleaning supplies.
Dishes and cutlery you use for serving food is kept separate from the other utensils used in food preparation and from the pots and pans. Dishes and chinaware should also be safely stored during food prep, and should only be taken out once everything is ready to be served. This is primarily to keep everything safe and sanitary.
Request a Professional Consultation
If you are considering a smart kitchen remodel, speak to our professional design builders at Designers NW about your options. Our industry experts are the best people to guide you in designing a kitchen that fulfills your personal preferences without compromising your budget.
Latest Reviews
May 30, 2018
Just an awesome remodel. Better than we had expected, and wonderful workmanship by all. We have recently completed an extensive remodel in Master bath, bedroom, Kitchen, family, dining, laundry, living, hallways etc. Lots of tile work , cabinets, and a 5 month job. We couldn't be happier with the outcome. MIke and his folks do a super job, and keep tabs on the entire project, working with the sub contractors to ensure the minimum of dead time on the job. Mike's folks are talented, approachable, and nothing is an issue for them.
They work hard to please.

The sub contractors they use are also simply excellent. Clean, neat, good craftsmen, and very obliging.

We loved the input and suggestions we received from all. It really helped make an outstanding end product. The suggestions, ideas and alternatives presented were just what we needed.

We highly recommend Designers Northwest, and would use them again in a heartbeat.

All in all a wonderful experience, and we miss all of the folks that became a part of our lives for 5 months. Our best wishes to all.
March 22, 2017
I had a very positive experience working with Mike Kinneman at Designers NW. He did an excellent job stepping through our large renovation project and was extremely knowledgeable and helpful. Also- best quality is that Mike is an excellent communicator. I would work with him again.
October 16, 2015
My highest compliments to Mike and his crew at Designers Northwest. They are professional, thorough, talented and they listen. The results were far better than I could have hoped for and considering the complexity of the project I was most impressed with the fact that the remodel was so well done that you can't tell it was remodeled. Fantastic work!!

Mick Simmons