Home Remodeling Vancouver WA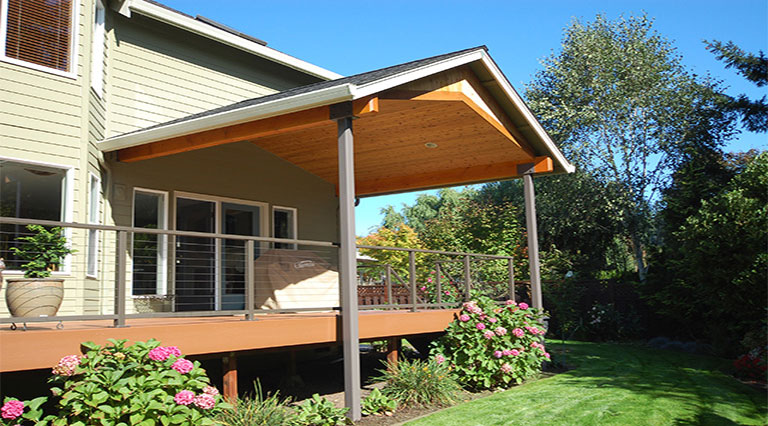 To keep a home fresh and up to date, the day will come when you find yourself faced with a home remodeling job. It can be as simple as new flooring in one room and a fresh coat of paint throughout, or as complicated as adding a room and moving walls, doors, and windows.
Whatever your choice of projects to tackle, careful advance planning is the key to a successful result that you will enjoy for years to come.
Home Remodeling Tips:
We encourage clients to find a contractor that you trust and move forward with a design agreement so that both parties know exactly what is expected from the project.
Check with trusted acquaintances who have had their homes remodeled for recommendations of contractors.
Ask for and check references of prior clients.
Take your time and plan – plan – plan!
Be open to suggestions on materials and design – it may save you money in the end.
A contract should clearly spell out the scope of the job, the budget, and how cost overruns or unexpected roadblocks will be handled.
Talk with the contractor about ways you can do part of the work yourself, to save on some labor costs.
After you have a quote in hand, it's time to figure out financing the project. If a loan is involved, talk with your mortgage lender first to see what help they can offer.
Plan your living arrangements for the duration of the project, if it is extensive enough to require temporary quarters, or other adjustments for your family.
Tell us about your project
We help make your home into your dream home.
First, come up with a wish list for the big dream, including photos of styles, colors, furnishings, and materials that you would like. Search for style and remodeling ideas at home improvement stores, specialty shops, in magazines, and online at sites like 
Pinterest
 or home décor sites. Think about what works well–and what doesn't–both for your family's life style and the architectural style of your home.
If the remodeling is more extensive than you are skilled and able to do, it's time to talk with a professional designer and remodeler. They can help you simplify, probably will offer ideas on materials that have been used successfully, and will know area zoning and permitting requirements for projects such as yours.
Professional remodelers have a network of subcontractors and suppliers who have worked on similar projects and will deliver quality remodeling work. They have the tools, training, and expertise for doing the work in an orderly way. The National Association of Home Builders (www.nahb.org) has sortable directories of remodelers and their specialties in the local area.
In the end, a well-done home remodeling job will create comfort, beauty, and space for your family. If done properly with quality materials, it can add significant value to your home. But the most important aspect is the satisfaction and beauty that you can enjoy for months and years to come.
Tell us about your home remodeling project in Vancouver WA or the greater Southwest Washington state area.
Latest Reviews
November 01, 2019
We have used Designers Northwest for 3 projects ( Garage addition, Kitchen Remodel and Bathroom Remodel). We would not use anyone else. The design work is amazing and professional. They have the ability to do an addition that looks like it belongs as part of the home. The attention to detail is important part of us coming back to them. They do not stop until the work is perfect. They also stand behind their work. We had a countertop develop a small crack after a number of years. I was not able to get anywhere with the manufacturer. When I talk to Mike at Designers, he was able to work with the manufacturer and get it replaced.
We were also impressed with the quality of sub-contractors. We now use some of the subs (electrician, plumbing) when we have specific issues.

Thanks for all the great work!
November 04, 2019
Our company did an epoxy floor for one of their clients. Brian was friendly, professional and great to work with. Look forward to future projects together.
May 30, 2018
Just an awesome remodel. Better than we had expected, and wonderful workmanship by all. We have recently completed an extensive remodel in Master bath, bedroom, Kitchen, family, dining, laundry, living, hallways etc. Lots of tile work , cabinets, and a 5 month job. We couldn't be happier with the outcome. MIke and his folks do a super job, and keep tabs on the entire project, working with the sub contractors to ensure the minimum of dead time on the job. Mike's folks are talented, approachable, and nothing is an issue for them.
They work hard to please.

The sub contractors they use are also simply excellent. Clean, neat, good craftsmen, and very obliging.

We loved the input and suggestions we received from all. It really helped make an outstanding end product. The suggestions, ideas and alternatives presented were just what we needed.

We highly recommend Designers Northwest, and would use them again in a heartbeat.

All in all a wonderful experience, and we miss all of the folks that became a part of our lives for 5 months. Our best wishes to all.
March 22, 2017
I had a very positive experience working with Mike Kinneman at Designers NW. He did an excellent job stepping through our large renovation project and was extremely knowledgeable and helpful. Also- best quality is that Mike is an excellent communicator. I would work with him again.
October 16, 2015
My highest compliments to Mike and his crew at Designers Northwest. They are professional, thorough, talented and they listen. The results were far better than I could have hoped for and considering the complexity of the project I was most impressed with the fact that the remodel was so well done that you can't tell it was remodeled. Fantastic work!!

Mick Simmons