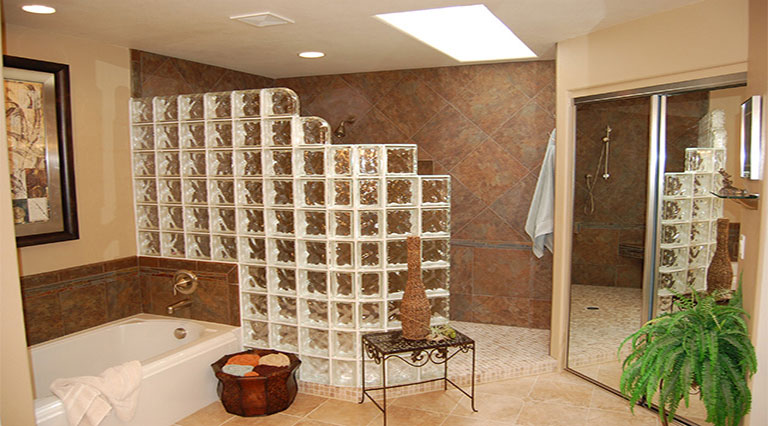 Bathroom Remodeling
Home Remodeling Contractor – Vancouver WA
If time has taken a toll on your bathroom walls, fixtures, and floor, it's time to consider a bathroom remodeling project.
While not as readily visible as a family room, kitchen, or entry, the bathroom is still used multiple times a day. It can be purely functional, or a space for spa-like relaxation and luxurious beauty.
Next to the kitchen, the bath can be one of the more expensive home remodeling projects in your home, especially if you wish to expand the space and move the plumbing and electrical fixtures to new locations.
Bathroom Remodel Colors
Choose a color palette first, and then begin to examine ideas for fixtures, hard surfaces, flooring, and window coverings. The home design and style of the fixtures should follow the style of your home and complement it, not compete with it.
Talk to friends who have been through the experience and get their words of advice. Tour open homes, display homes and building supply stores to look at the newest materials and colors used in contemporary bathroom remodels. Collect photos of color combinations, cabinet styles, and plumbing fixtures that appeal to you.
Don't forget the practical aspects of a bathroom remodeling project: providing enough light near the vanity/sink area for daily use, preventing mildew and moisture problems with improved ventilation, choosing fixtures with water-saving features, installing heated floors or a new heat source, and providing adequate storage for personal care products and linens.
Tell us about your project
We help make your home into your dream home.
What are your bathroom remodel ideas and wishes?
If you are considering reconfiguring spaces during your bathroom remodel, including knocking down some walls, consult with the experts at Designers Northwest in Vancouver, WA before you get too far along with your planning. Be clear about your ideas and wishes. We will give you suggestions for effective ways to enlarge or reconfigure the space that may save time and money. It will save you frustration, money, and a great deal of time to have our expert help from the beginning of the process. We can also evaluate any potential moisture and plumbing issues in the walls and floors, and give you estimates on those repairs as a part of the overall project.
Need help with your bathroom remodel budget?
Think about your budget. You may need to compromise on some materials in order to have that spa tub and a separate shower area, or the special tile that you have dreamed about. Designers Northwest can make recommendations for materials that fit your budget and lifestyle.
By consulting with a design/build professional, you will enjoy our expert design services, and you also benefit from our corps of excellent subcontractors, including plumbing, electrical, and tile, to create this special space in your home. We will ease the stresses of making decisions for your bathroom remodel, and will streamline the actual work of demolition and rebuilding. With good planning, your dream bathroom can be a reality sooner than you think.
Are you considering a bathroom remodel or other home remodeling project in your Vancouver, WA or Southwest Washington home? Tell us about your project ideas.
Latest Reviews