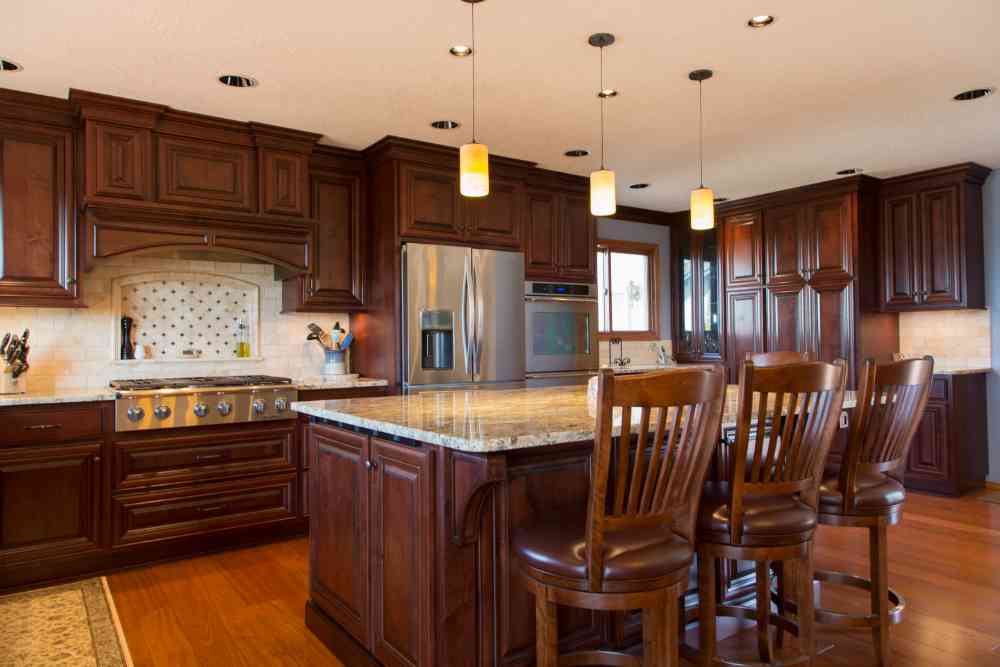 Custom Kitchen Lighting
Home Remodeling Contractor – Vancouver WA
Kitchen lighting may not be the first thing that comes to mind when you picture your new remodeled kitchen, but good lighting will add that extra elegance and impact as a final touch. Kitchen lighting can go beyond just functional; it can also be dramatic.
Custom lighting enhances your new kitchen's décor and sets the mood. At Designers NW we'll discuss kitchen lighting with you during the design discussion. Schedule an appointment with us to discuss not just your new kitchen but how to light it for best effect.
Four Types of Kitchen Lighting to Consider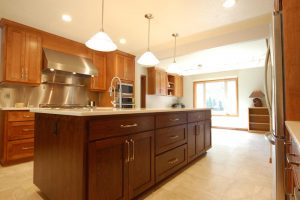 Typically, there are four kinds of lighting that should be discussed for your kitchen remodel, and during the design phase we will discuss which combination will work best in your new kitchen. These lighting considerations are ambient light, task lighting, accent lighting, and decorative lighting.
Ambient Light for your Kitchen Design
Ambient light fills the room and provides the background lighting for the kitchen. This can include recessed or surface-mounted light fixtures. When contemplating kitchen lighting ideas, it's important to recognize that ambient lighting sets the tone for the rest of the kitchen lighting design and should therefore be inconspicuous.
Task Lighting for Kitchens
Task lighting is for function: the cooking, cleaning, and other work that gets done in the kitchen requires adequate light. Under-cabinet lighting is a great area for task lighting because it directly illuminates the working area of your countertops. Recessed spotlights are another popular task light, especially for over the sink or the oven range.
Tell us about your project
We help make your home into your dream home.
Kitchen Accent Lighting
Accent lighting adds a nice touch to personalize the space. It can be used to spotlight a painting or sentimental object to give a sense of character to your kitchen. Additionally, Above-cabinet accent lighting is great for rooms with higher ceilings, especially when decorative items are placed on top.
Decorative Lighting
While accent lighting draws attention to an object or surface, decorative lighting draws attention to itself. An example of this would be a pendant light or chandelier, which makes its own visual statement and impact.
Are you considering a custom kitchen lighting remodeling project in the greater Southwest Washington area? Call us today and tell us about your needs. We will be happy to offer you a no-obligation consultation to help you realize your vision.
Latest Reviews